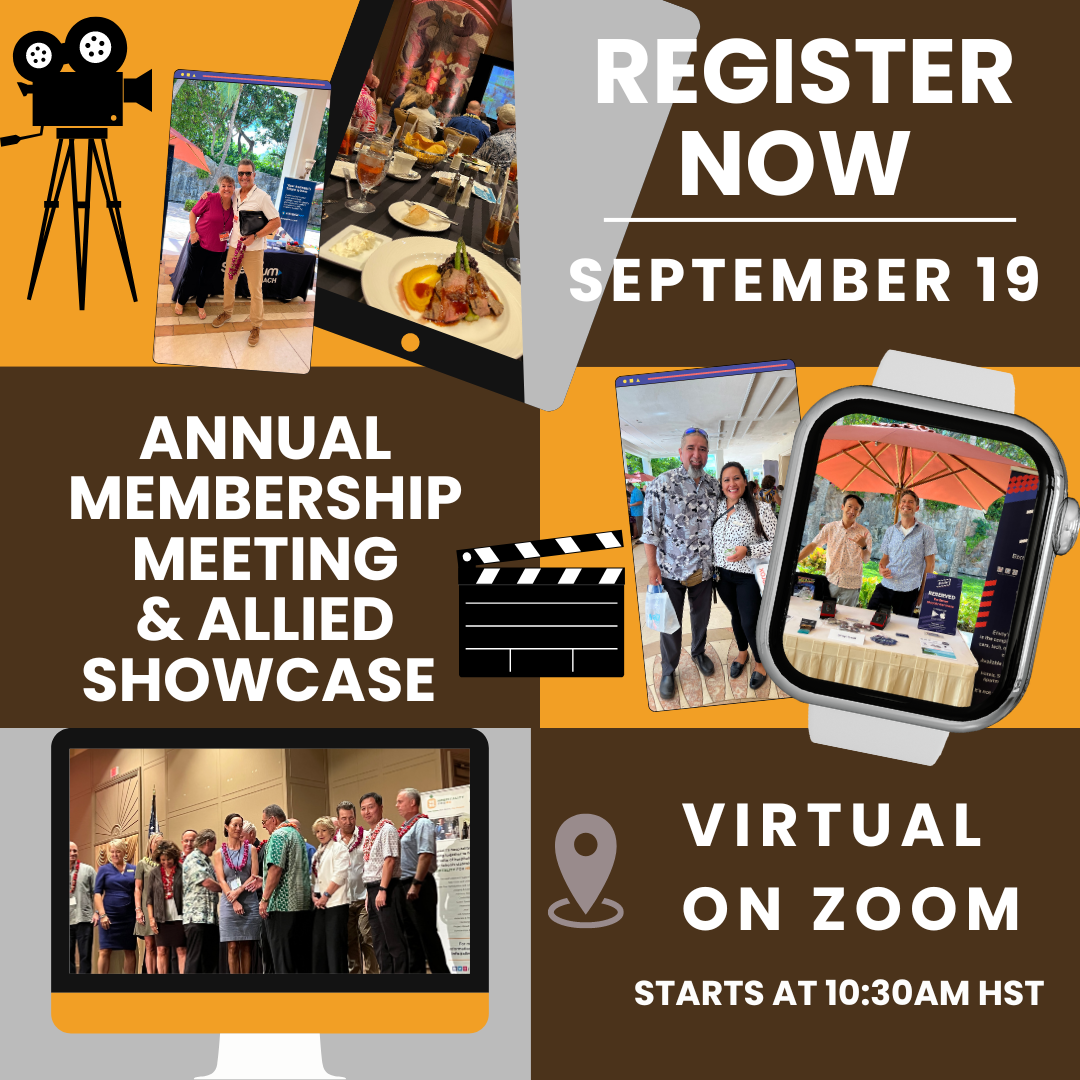 About the 2023 Annual Membership Meeting

The Maui Hotel & Lodging Association Annual Membership Meeting and Allied Showcase was held virtually on Tuesday, September 19th.
Newly elected Board Members were announced and inducted in the meeting. The top 2023 Charity Walk fundraising businesses and properties for Maui County were also recognized in the meeting.
About the "Guest Star" Keynote Speaker
In October 2013, Tracy Bennett was appointed by Mayor Alan Arakawa to be the new Maui County Film Commissioner.
"After a 17 year career as a photographer in the movie business, am changing career paths, and striving to utilize the contacts and relationships I have made with actors, directors, producers and studio executives to promote Maui as not only a filming destination, but a major production hub west of California."
Tracy oversaw the productions of White Lotus, HBO series and Temptation Island, USA Network during the pandemic and has in-depth understanding of SAG-AFTRA union, Indie Films and Commercial Ad Filming. The benefits and opportunities the film industry can bring to the visitor industry is vast and diverse. We were excited to have Tracy at this year's Annual Meeting! Tracy's designated video for MHLA members is viewable for members. Email [email protected] for access to this video.
Virtual Allied Tradeshow
For those who signed up for our Allied Tradeshow, we featured businesses on a designated landing page. The landing page is available HERE.