Academy of Hospitality and Tourism
Maui Hotel & Lodging Association is excited to announce the biennial Academy of Hospitality & Tourism's (AOHT) Student Conference!
When: Friday, March 27, 2020 from 9:00AM - 1:30PM
Where: UH Maui College
---
PARTICIPATING SCHOOLS
Baldwin High School
Lahainaluna High School
Maui High School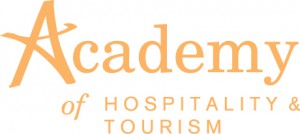 Maui's Academy of Hospitality & Tourism

Maui AOHT
The first academy in Hawaii began in the early 1990's at Lahainaluna High School funded by a one-time donation from Ka'anapali Beach Hotel. Because of its success, Maui High School and Baldwin also joined the program in 1994 & 1995 respectively. Currently, there are approximately 220 students enrolled in the AOHT programs in Baldwin, Lahainaluna and Maui High Schools.
Project Summary
The AOHT overall goal is to provide exposure to and to prepare a workforce for the visitor industry which is the primary economic driver for Hawaii. Participating high school students have the ability to earn credit towards graduation and receive internships, job shadowing opportunities, and scholarships. Most importantly, AOHT hopes to better prepare our youth for employment in the industry and keep them in Hawaii for the future.
Board of Directors
AOHT is directed by Board of Directors. Members are from many facets of the visitor industry. They represent hotels, transportation, activities, retail, restaurants, visitor industry associations, airlines, post-secondary education, DOE, and community. Their goals are as follows:
To sustain and support workforce development in the visitor industry;
To offer opportunities for exposure of high school students to as many facets of the industry as possible;
To provide exposure to the host culture and emphasize Hawaiiana as an integral part of Hawaii tourism;
To provide scholarships for continuing education in the area of hospitality & tourism;
To provide opportunities for internships and career shadowing
Goals & Objectives
The goal of AOHT is to provide exposure to students who would not ordinarily have an introduction to the industry and to offer exposure to a visitor's point-of-view. Our main objectives are to provide internships for "hands-on" experience in the workforce and to provide scholarships to those who wish to continue their education in the visitor industry.
Understanding the significance & relevance of Hawaii's host culture, it is one of AOHT's primary objectives to educate students of the need to foster goodwill amongst the industry and the community, to cultivate respect for the host culture, to preserve this special place; and to balance the benefits and challenges of tourism.
Business Support
Internships play a key role in the development and the interaction between students and businesses. The support of visitor industry business partners continues to bridge this developmental skill-building opportunity. These part-time jobs also enable students to gain real live work experiences.
The Maui Hotel & Lodging Association provides significant support of the AOHT program. Each year, MHLA sponsors an "Excellence in Education" golf tournament which raises funds for AOHT scholarships. MHLA provides administrative support for the AOHT program.
Community Involvement
Giving back to the community is also a part of the AOHT curriculum. Towards this end, all academies are required to participate in volunteerism and provide community service projects to various organizations. Community Service is an integral part of the program.
Results
The program provides students with:
Exposure to the industry and the myriad of careers available
An understanding of the visitor's perspective
An understanding of the importance of giving back to the community
Thus, they are enabled to:
Learn new skills
Become employable
Gain confidence
Continue to post-secondary education with a better understanding of careers available
After being exposed to the visitor industry via internships and job shadowing, students are often hired after proficiently learning the skills that qualify them for regular employment. This valuable employment opportunity allows them a head-start on careers within the industry as they pursue their individual careers, or more importantly, degrees at the post-secondary level. This ongoing cycle creates a win-win situation for students, education and the community by improving the quality of our workforce.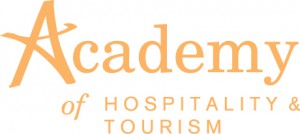 Contact information:
Roderic Antone
Lorelle Peros, AOHT Co-Chair
85 N. Church Street
Wailuku, HI 96793
808-244-8625