WAILUKU, MAUI – Today we talked with Erin Anuhea Pascua, the Business Development Manager of Premier Restoration, a full service restoration company. Originally founded as Maui Fire and Flood, this locally owned Maui based company has roughly 150 employees throughout the state servicing commercial and residential damages from water, mold, asbestos, fire and smoke.
Erin explained that due to the natural environment surrounding Maui, it is merely a matter of time before a building or home needs repairs from wear and tear. Most restoration needs of the islands are water based - either from sewer or fresh water leaks - and need immediate attention beyond what most property's own team can address. For example, an ice machine leaking from the 5th floor of a hotel might leak a small amount of fresh water to the floor below, but as it flows to lower floors now becomes contaminated and the remediation process for clean water versus contaminated water changes. A leak from such can deplete 10 rooms worth of revenue a day in addition to health hazards costs to guest and staff or negative press resulting from uncontrolled damages.
While Erin notes that restoration is not solely servicing the visitor industry businesses, she agrees that everything in Maui is affected by the hotel and visitor industry, on both a business and personal scale. However, until the island can replace the number-one-source of revenue, it needs to maintain, repair and be grateful for the industry that feeds it.
"If the the island is sold out, it means my friends are working and making money to pay their bills and maybe can afford to stay here. I do understand the frustration of stores being packed or sold out, but maybe we need to look at giving kama'aina specials as a way to deal with that."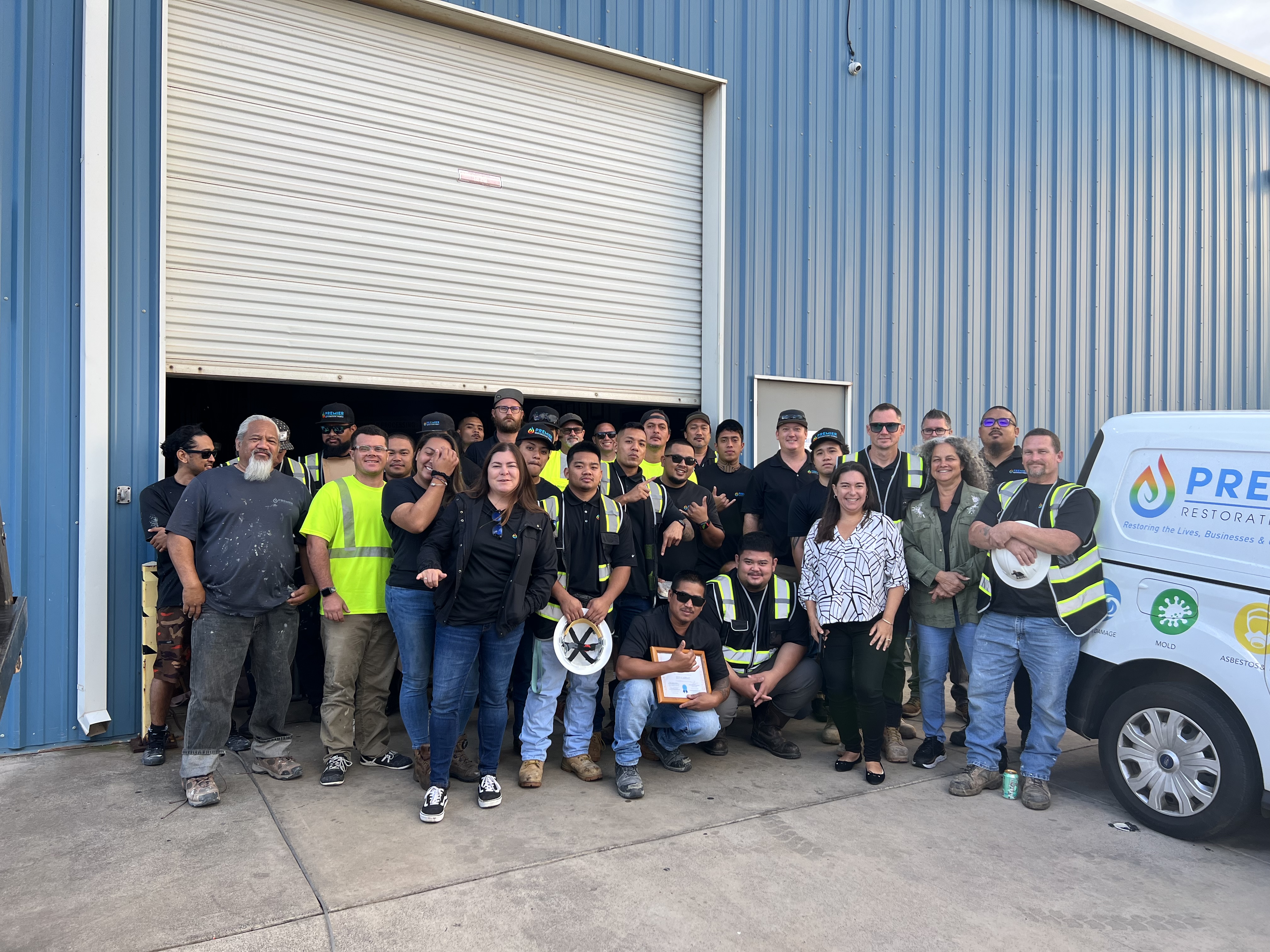 Not only has Premier Restoration been the "extended engineering team" for resorts, restaurants and related businesses, but it has been an extended family source of trust, love and stability for its own employees. Many in the company have over 10 years of employment history with even the General Manager, Alexander Stewart (AJ) having worked his way up from an entry-level mitigation tech over 16 years ago. Furthermore, Premier Restoration has been a huge supporter of MHLA's non-profit causes, giving the company trucks to deliver Kupuna Meal Donations and pledging their staff to help out. Erin explained that life in Maui requires being kind and caring to all because this is a small island, and everyone eventually gets to know of each other. Their positive impressions and strong Maui connections are some of the reasons we appreciate Premier Restoration as a member of Maui Hotel and Lodging Association and we hope you do too!
A hui hou!
Photo: Erin Anuhea Pascua