The Maui Hotel & Lodging Association's 22nd Annual "Excellence in Education" presented by Southern Glazer's Wine & Spirits of Hawaii golf tournament took place on Friday, August 17 at Kapalua Golf, The Bay Course. The sold-out event raised $33,000 to support youth scholarships.
While the top teams took home some great prizes, the real winners of the event are Maui's youth. The popular visitor industry event celebrated 22 years of giving back to Maui's future business leaders by raising significant scholarship funding to the following programs:
Academy of Hospitality & Tourism Academies at Baldwin, Lahainaluna and Maui High School
UH Maui College Culinary Arts and Hospitality & Tourism Programs
MHLA Member Scholarship Program, and
Maui Junior Golf
"The Maui Hotel & Lodging Association is committed to giving back to the community and one of those ways is by providing scholarship opportunities to invest in our youth, the future business leaders of Maui County," says Lisa Paulson, Executive Director for the Maui Hotel & Lodging Association.
The top teams received fabulous prizes ranging from hotel stays to dining certificates to golf rounds and other merchandise. The team that placed 22nd, Southern Glazer's Wine & Spirits, received special honors and noted as the "winning" team – a tribute to the 22nd annual event. Top finishers include: 1. Hyatt Regency Maui Resort and Spa; 2. Sunnyside Up; 3. Enterprise Rent-A-Car; 4. Tri-Star Restaurant Group; 5. Maui Condo and Home, LLC; 6. Marriott's Maui Ocean Club; 7. KONE Elevators; 8. Joseph D Pluta Realty; 9. The Westin Nanea Ocean Villas, Ka'anapali; 10. Grand Wailea.
The Maui Hotel & Lodging Association is a nonprofit organization founded in 1987 to advocate for the Visitor Industry. The organization also provides educational opportunities via the Academy of Hospitality & Tourism and scholarships for UH Maui College students; and benefits the community via the annual Visitor Industry Charity Walk, Excellence in Education golf tournament and Kupuna Dinner. For additional information please contact us.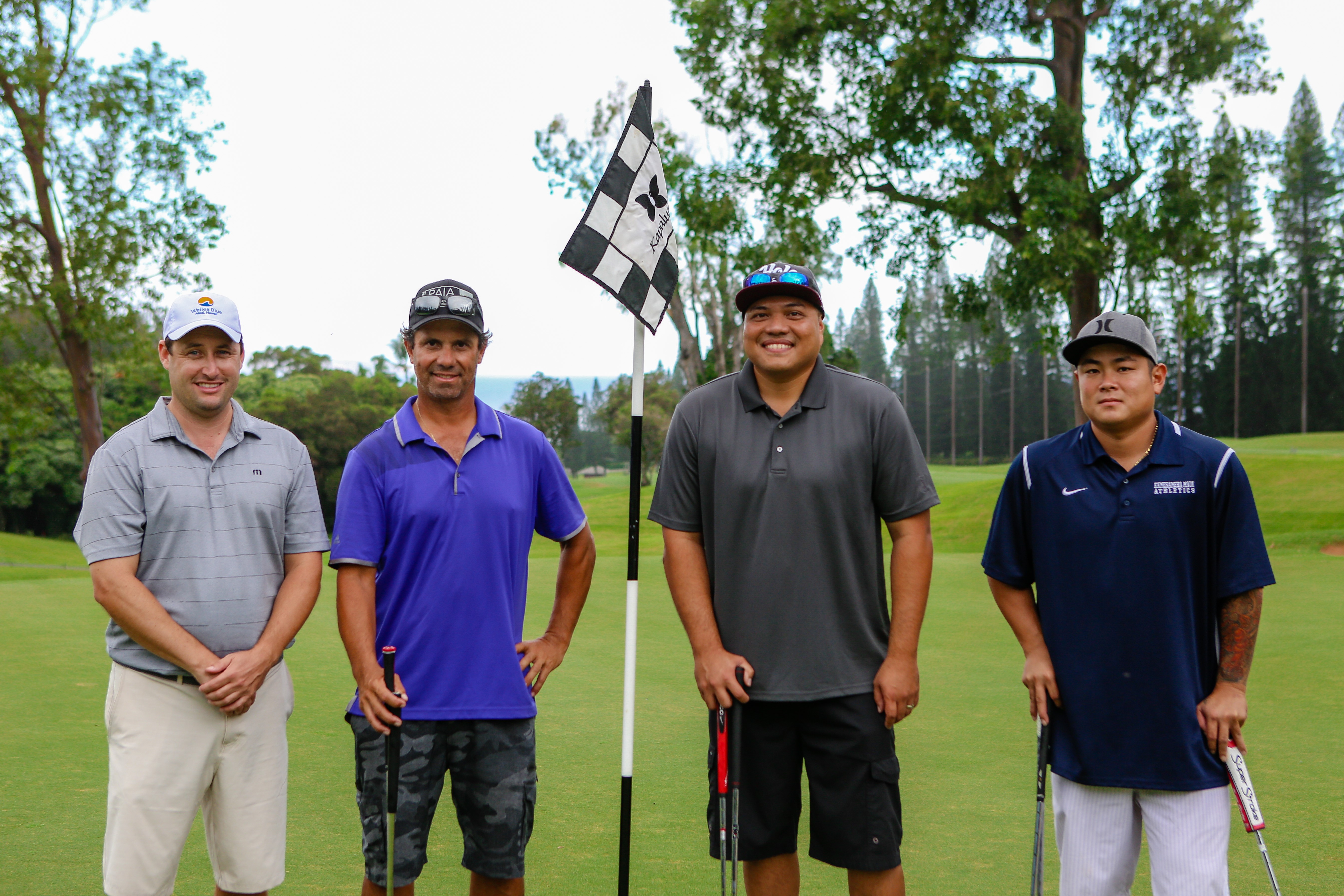 MHLA's "22st Annual Excellence in Education" Golf Tournament's winning team (22nd Place) (L-R) : Southern Glazer's Wine & Spirits: Mark Bushlow, Joao Baltar, Scott Oshiro, Jarin Hayase.