Meet Kona Brewing Hawaii, an Allied Supporting Sponsor of MHLA.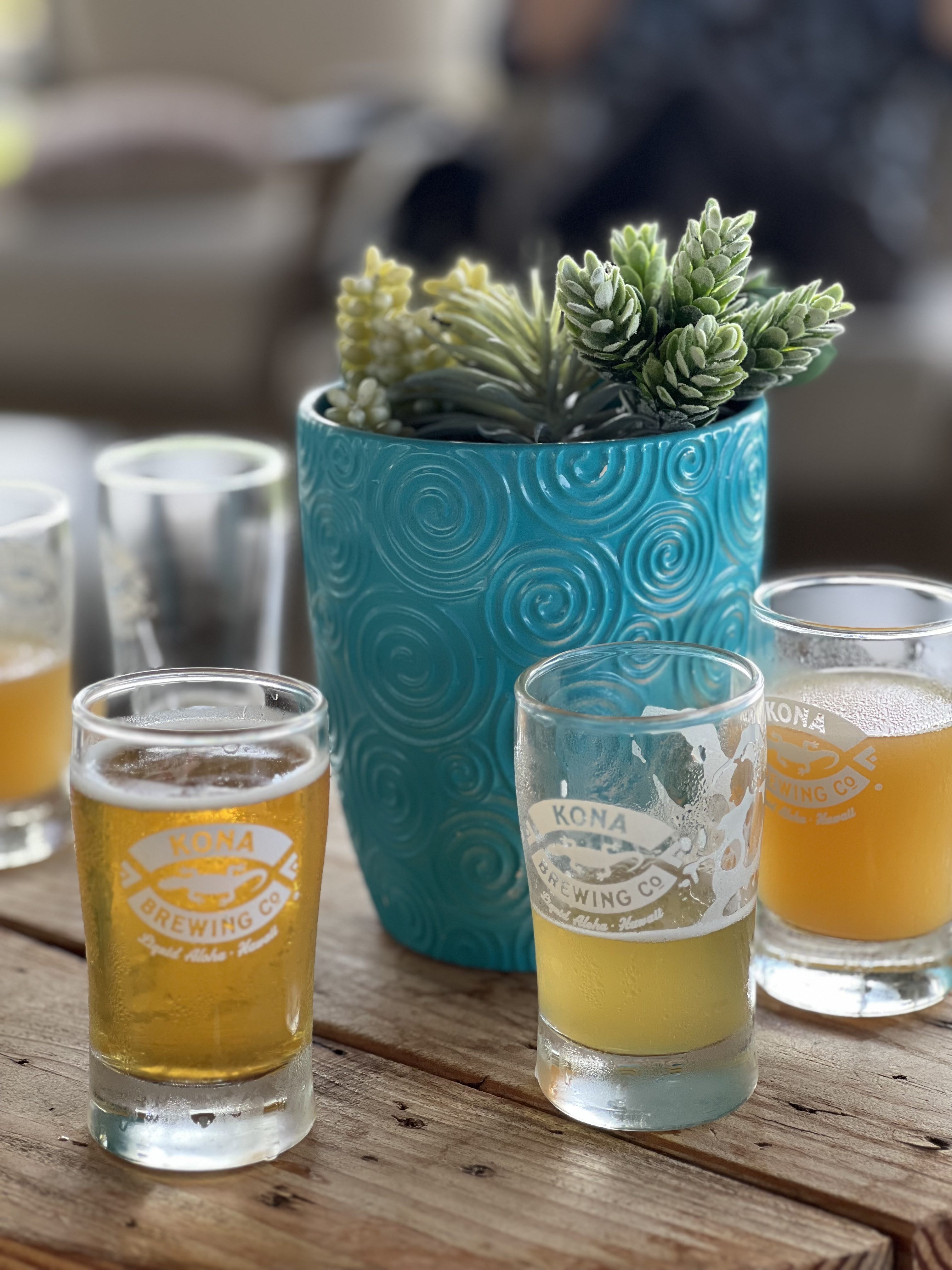 Kona Brewing Hawaii is one of the first craft breweries here in the islands. Born in the 90's with young-gun titles and gecko stamped branding that screams native roots, it's been a name on radar for years now. However, massive popularity and demand in growth led to a change in the way things packaged and shipped for this beer brand, forcing some production out of Hawaii, making the "local" name take a hit for some time. While some beers indeed have stabilized production in other locations beyond Hawaii, recent changes in the pandemic allowed this company to restructure itself and bring much of its supply chain, packaging, and laborforce home by the introduction of a new canning and brewing facility built in Kailua-Kona last year. While some of the processes that were done across seas are still making its way back to Hawaii hands, much of the brand's products are indeed homegrown again, and retaining many employees well over ten years.
Although with no brewery in Maui, Kona Brewing Hawaii has supplied many of the stores, restaurants, and bars throughout the island since its beginning. They also support many groups for a good cause, including Maui Hotel and Lodging Association. While many might think Kona Brewing Hawaii is mostly bought by locals who support their own, the tourism industry and visitor-related businesses are some of the biggest customer sales for the brand and some of the biggest support in its growth and success. Just as to survive the rough waters in Hawaii depends on being flexible with the tides, being able to survive ups and downs among limited resources means being flexible in serving both the residence from Hawaii and the visitors who love our islands, our people and... our beer.
We hope you try some Fire Rock, Hula Hefeweisen or Kona Light next time you see it on tap but mostly, we hope you understand why we are proud to have Kona Brewing Hawaii as a member of Maui Hotel and Lodging Association. For information on Kona Brewing Hawaii, please visit www.konabrewinghawaii.com.
A hui hou!
Photo Caption: Sales Manager, Blaise Haleakala and Distribution Rep, Bil Mayo at the Maʻalaea General Store with store owner, Doug Ewalt