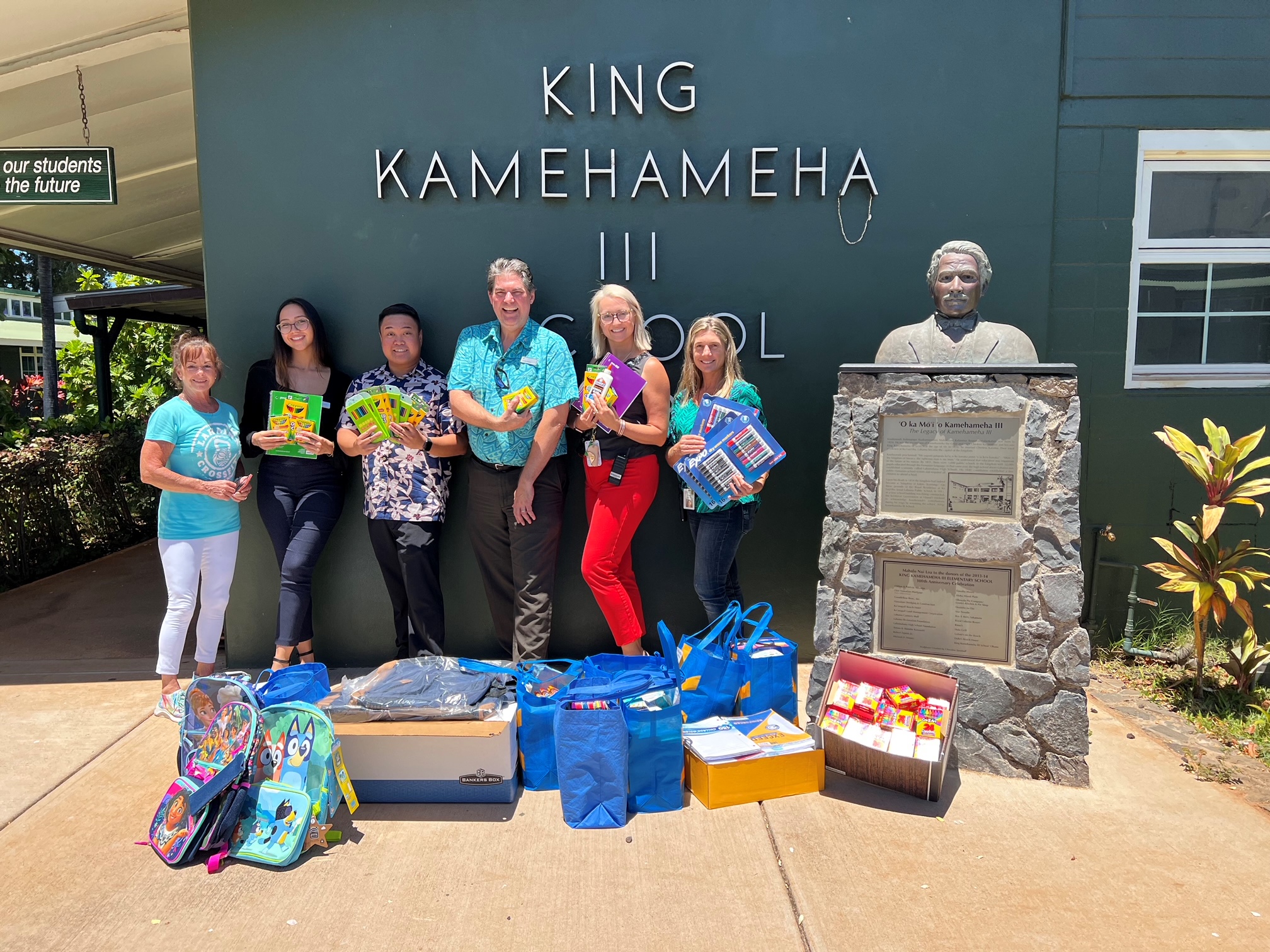 WAILUKU, MAUI – Last week, the Sheraton Maui Resort & Spa surprised the West Maui community with much needed school supplies. The Sheraton Maui hosted their own in-house collection of supplies and delivered 2,560 items to Princess Nahi`ena`ena and King Kamehameha III Elementary Schools in time for the new school year start. Over twelve team members of Sheraton Maui personally delivered the items to the schools.

"These schools serve the families who work and live in our community," said Mehana Cairme, the Human Resources Manager at the Sheraton Maui. "We want our community keiki to thrive and their families to thrive. We are happy to help!"
MHLA is proud to have members like the Sheraton Maui Resort & Spa supporting our community. The Sheraton Maui Resort & Spa is one of many members making up Maui's visitor industry. To learn more of what the visitor industry supports in Maui or to join in giving back, visit www.mauihla.org.
Caption Photo 1: Sheraton Team delivering to Princess Nahi`ena`ena
Caption Photo 2: Sheraton Team delivering to King Kamehameha III
Photos Courtesy of Sheraton Maui Resort & Spa